Event Details
August Monthly Meeting
Date:
August 18, 2015, 11:30am – 1:00pm
Organizer:

Frontier Human Resources Assn.

Location:

Little America Hotel and Resort
2800 West Lincolnway
Cheyenne, WY 82009

** Meeting Room Location: TBD



Price:

$18.00 Members; $23.00 Non-Members

Event Type:
iCal link
PROGRAM:
Importance of HR to the Management & Leadership of an Organization
Presenter: Phil Van Horn, CEO of Align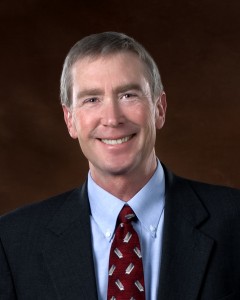 Phil brings to Align's clients years of experience in management, leadership, education and community service. He has educational and practical expertise in the areas of board development, team building, strategic planning and leadership. His article, "Avoiding Board Traps," is published in the 2007 edition of the Pfeiffer Annual of Consulting. He holds a BA is psychology from Westminster College and M.Ed. from the University of Missouri.
---
Menu:
Grilled Chicken
Tossed Green Salad - Tomato, Cucumber and Choice of Dressing
Steamed Vegetables, Mashed Potatoes
Chef's Choice of Dessert
Coffee (Regular & Decaf), Tea & Fresh Baked Rolls
Please RSVP HERE
RSVPs MUST be received by 12 PM (Noon) on Friday, August 14th, 2015 RSVPs received after that date and time will incur a $5.00 late fee
PLEASE NOTE: FHRA is required to pay for "No Shows" or Late Cancellations so please be responsible; late cancellations are considered to be after 12:00 pm the Friday before the event.
NO SHOWS OR LATE CANCELLATIONS WILL BE BILLED!
Members, please bring your business card to enter the free lunch drawing!
There will be a 50/50 raffle, with half of the proceeds going toward the SHRM Foundation. Tickets are $1.00/each or six (6) for $5.00.
If you have a nametag, please wear it to the meeting!
Please RSVP HERE
---
Online payments available through PayPal. To choose this option, please select either the Member or Non-Member rate from the drop down list and then click on the "Pay Now" button.